Cline Diagnostics empowers patients with knowledge to enhance engagement in their healthcare journey through digitally enabled, secure, and on-demand solutions.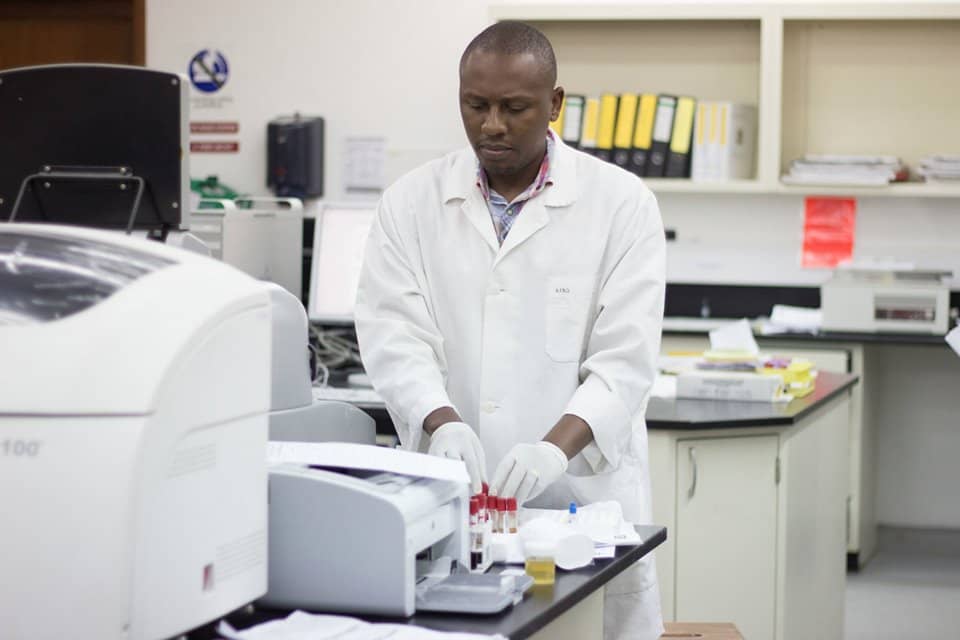 Infectious disease/immunology
Leverage our lab-based solutions to minimize the costs and disruption of managing infectious and immunological diseases.
Neurology
We have 500+ immunoassays and genetic tests to help meet the specific needs of your clinicians and patients.
Oncology
With more advanced oncology testing across all subspeciality areas, we can help improve patient outcomes.
Cardiometabolic
Using our tests to discover biomarkers early can dramatically improve the health of patients and health systems alike.
Covid-19 Test
Get your results within 4-12 hours. At any of our centres or at the comfort of your home.
Smart Report
We know it's important to stay connected and that is why we made it easy to access your result on your phone.
In Pursuit of Clinical Excellence
Everything your physician needs for the right diagnosis 
Our large and growing body of over 100+ routine tests supports screening, diagnosis, monitoring, and companion diagnostics for precision medicine. Powered by a test directory organised by therapeutic condition and featuring clinical algorithms to guide optimal test utilisation, care professionals can identify the right tests at the right time. And our test library is backed up by clinical diagnostic services designed to help you improve care and manage complexity, including our MDs, PhDs, and genetic counsellors available for peer-to-peer dialogue and incoming robust Clinical Education Center. 
Patient First
Our Mission
At Cline Health, we are passionate about our role in  improving the quality of people's lives. Our mission, our excellent science and our strong sense of purpose guides us in all that we do, and we approach each day with the knowledge that our work helps to improve the health and well-being of many across the country.
Making a Difference Everyday
Quality, scientific integrity, cost-effectiveness and regulatory compliance are essential considerations when selecting your diagnostic partner. Cline Diagnostics are adept at balancing these key values within the most stringent of time frames to deliver comprehensive and quality laboratory, cardiology, and radiology services from early screening through preclinical and clinical support. Whether you're a healthcare provider that wishes to outsource the entirety  of your laboratory work, or simply need to supplement your own in-house capabilities, our facilities provide the full-service resources to meet your requirements.
Our laboratories meet the industry's highest accreditation requirements for patient safety and privacy. We've been trusted by patients and partners alike with their COVID-19 testing, and laboratory diagnostics.