Bespoke Coronavirus PCR Testing Services
We are licensed by the Health Ministry to undertake COVID-19 testing. Get Government-approved PCR tests administered at your preferred location.
We are licensed in Nigeria to undertake COVID-19 testing, with PCR-machines. Our state-of-the-art laboratory, located in Abuja produces results to COVID-19 PCR tests in as little as 6 hours, under our premium offering. 
1. Book your test for travelers
2.  For individuals / routine test / suspected cases
3.  For corporate institutions / bulk testing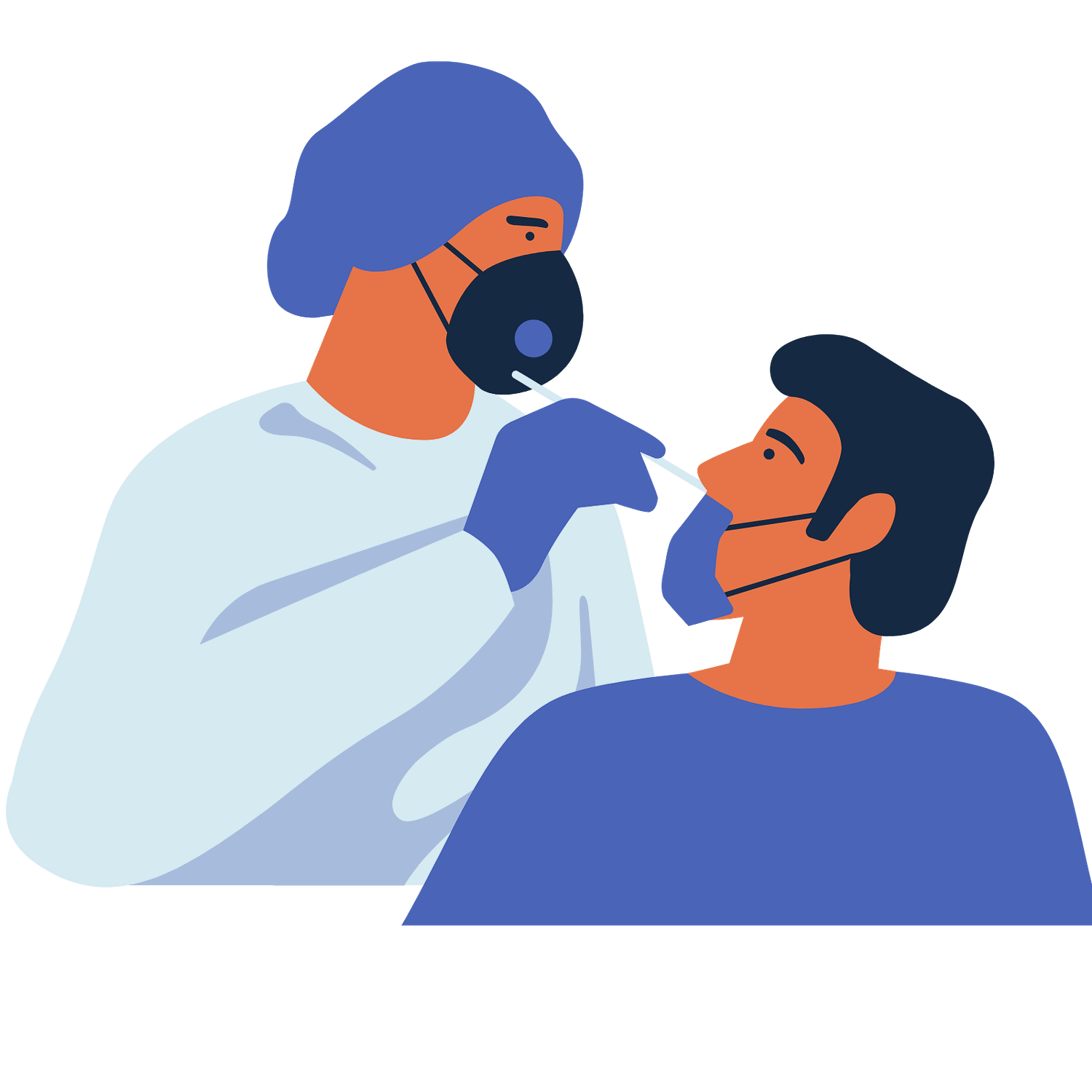 TEST RESULT WITHIN 24 HOURS
Get your PCR-Test result within 24hours in your mail. You can also opt for home sample  collection.
COVID-19
Fast, Accurate Results
How long does COVID testing take? Online test results will be available in the HIPAA-compliant, secure Patient Portal within 6-24 hours after your specimen is dropped off at the laboratory. If you test positive, an independent licensed healthcare provider will contact you to discuss next steps.
Our lab at work
Professional Virology Experts
Who should get tested for COVID-19?
yoU ARE EXPERIENCING covid-19 SYMPTOMS
Fever or chills
Cough
Shortness of breath or difficulty breathing
Fatigue
Muscle or body aches
Headache
New loss of taste or smell
Sore throat
Congestion or runny nose
Nausea or vomiting
Diarrhea
YOu are an essential worker
Government
Food & Agriculture 
Healthcare & Public Health
Communications
Defense 
Emergency Services 
Information Technology
Energy
Pre-boarding passenger
If you're travelling to a country that requires a test from the port of departure 
You believe that you may have been exposed in the last 14 days
You are a member of a vulnerable population or are caring for someone who is vulnerable
Timing matters:
The average incubation period of COVID-19 is 2-5 days and up to 14 days after exposure, so testing too early (within just the very first few days directly after travel or an exposure) may not accurately reveal a possible infection. It is ideal to seek testing between 4-14 days after potential exposure. Keep in mind that a negative COVID-19 test result does not override a state-mandated 14 day quarantine where these measures are in place.
Turnaround Times:
Between 6 to 24 hours.
Our lab at work
Professional Virology Experts
Contact
Contact our team via phone or email. 
Indication
We will gather your information details including name, age, indication for testing and so on.
Book sample collection
Select the next available appointment at your preferred available location.
Our laboratories meet the industry's highest accreditation requirements for patient safety and privacy. We've been trusted by patients and partners alike with their COVID-19 testing.